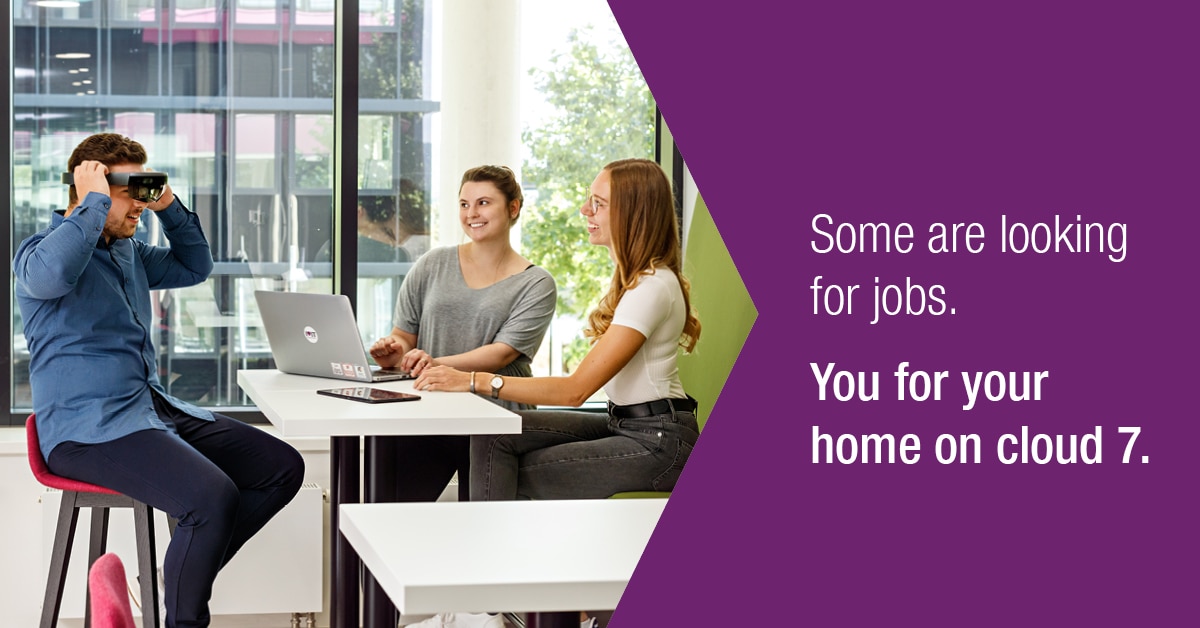 At the Schwarz Global Services - Barcelona we offer high value IT services for the entire Schwarz Group, which includes Lidl, Kaufland, Schwarz Produktion, PreZero, STACKIT and XMCyber.
We are in the worldwide top 5 of Retail companies with 13.000 stores spread in 33 countries, more than 6 billion of costumers, and over 500.000 employees.
We strive to develop and implement smart and efficient IT solutions to deliver the best experience to whole users, customers and colleagues.
We are looking for open-minded colleagues with passion for technology, who are willing to find diverse and exciting career opportunities in a dynamic work environment that stands for development and progress.
Project
As a Data Engineer, you will strengthen our international team of Business Intelligence and Data Foundation in the Schwarz Group.
You work on daily basis collaborating with Business experts, BI consultants and Data experts understanding and defining how meta data needs to be extracted, transformed and loaded so it can be presented as a solution to a business need.
Key responsibilities
Design and implementation of sustainable and cloud-optimized Meta Data ETL solutions using standard tools and methodologies

Understanding and reviewing technical requirements, ETL processes designs, flows, walkthroughs and data profiling of a specific source systems.

Handling errors proactively and reactively as well as participating in continuous performance improvements.

Support the team in Implementation, troubleshooting measures and solution findings
Your profile
University degree in information technology, engineering, mathematics, or comparable education

Experience in the field of business intelligence and in the use of data management tools (e.g. Ab Initio, Informatica, Talend, Pentaho, Databricks, etc .)

Higher programming languages ​​(e.g. Python, Java, C# ) and database languages ​​(e.g. SQL, DML, DDL)

Experience working with collaborative software project platforms (e.g. Azure DevOp, Jenkins, GitLab) and cloud computing infrastructures (e.g. Microsoft Azure, Openstack, AWS)

Enjoy working directly with internal customers and having Client-facing experience

High analytical and communicative skills

Fluent English (C1). Very valuable good level of German

Very valuable experience in the implementation of solutions based on Meta Data or data catalog
Organization of work/Soft Skills
Reliable, analytical, structured way of working - also in a team

Love to work with stakeholders and satisfy their needs

Good work quality

Prioritize and scalation

Independent working ability

Team-working

Self-critical thinking and acting

Willingness to learn

Flexibility to changes
You will be part of an international team composed by people from different countries and backgrounds, where you'll be able to share your experience and knowledge to carry-out team work and meet the objectives.
On top of this, you'll have a personal follow-up with your management team to help you understanding all business-related questions and guide you in your professional career.
We offer a competitive compensation and benefits package: lunch vouchers, health and dental insurance, transport, wellbeing, etc.
Data Engineer (ETL Metadata)
Apply Now »