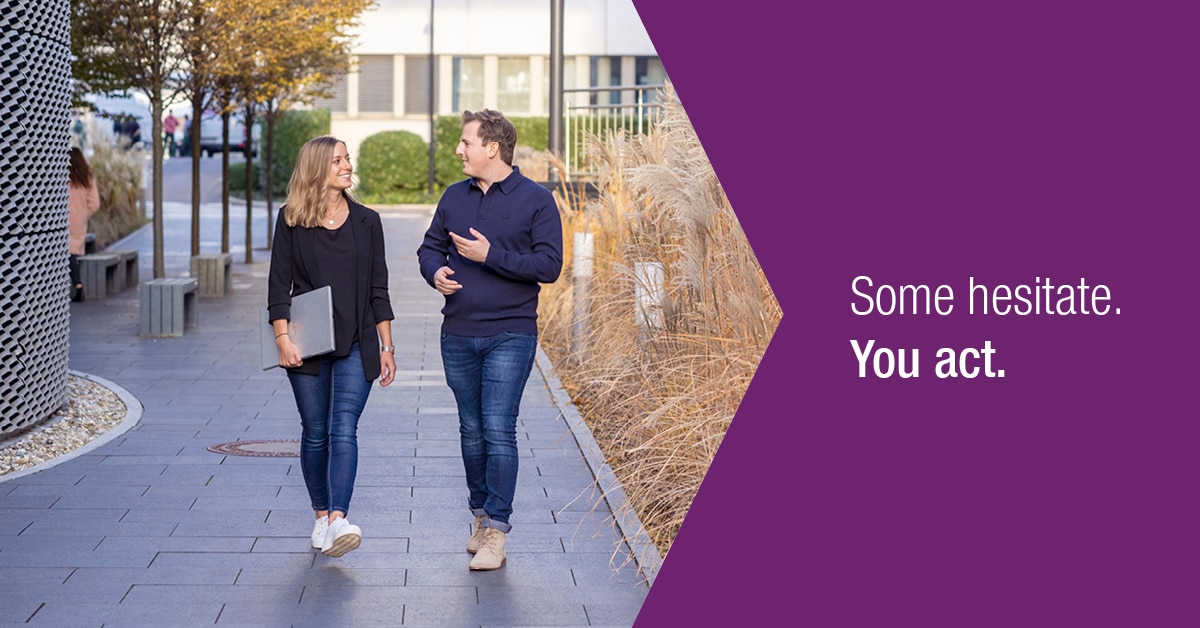 Go Developer
At Schwarz Global Services Barcelona we are constantly looking for the best talent to join our projects.
With our agile mentality we are looking for people that is willing to make an impact on projects and solutions used worldwide by millions of customers.
If you feel ready and think this opportunity is for you, we would be happy to meet you.
Position
As a Go developer you will be part of various infrastructure projects and develop scalable, cloud-native services for internal and external use, collaborating with different business units and maintaining different implementations.
You will be part of the development team that reworks the integration of our HR systems into our Identity and Access Management system as a Go-based stream processing system that processes millions of updates per day, and stores identity data as a Golden Record.
Your applications will help thousands of colleagues worldwide on a daily base.
Work with a great team on a great project, we are looking for someone who is willing to grow, is up to new challenges and a true team player.
Key Responsibilities
Code is your helping hand to simplify the life of your colleagues

Willing to work on a modern tech stack and not afraid to become fullstack in the future

You think about optimizing of existing code and architecture as a challenge

Your daily routine is all about creating new Software and Interfaces

As well as Optimization, automation and scaling of existing Solutions

Exploring and following relevant technologies is a part of your daily routine

Supporting the team to design well-formed solutions which fits the needs of the customer

You are not afraid to learn new technologies and programming languages

Having as much fun as possible and always willed to learn something new

Become a part of our growing Go community
Required Skills
3+ years of general Backend Development experience

1+ years of Backend Development in Go

Knowledge in creating REST APIs and the use of SQL/NoSQL Databases

You know about DevOps topics like containerization, git and have experience with CI/CD pipelines

You are aware of actual platforms like Kubernetes and optionally CloudFoundry

You have a basic understanding of Messaging-Terminologies (Solace/MQTT/RabbitMQ) and scaling of software components/systems

Integration of systems and applications is your passion

Knowledge in any other programming language can be helpful

If you do not have the necessary skills, you are confident to acquire them. We support you on the way

You can communicate effectively in English (B2 level appreciated)
What we offer
You will be part of an international project team composed of people from different countries and backgrounds where you'll be able to share your experience and knowledge to carry-out the team activity and meet the objectives.
On top of this, as member of the Development team, you'll have a personal follow-up from the whole management team to help you for all business-related questions and guide you from day one in familiarizing yourself with your job.
This will help you quickly to find your way around and embrace the team spirit
Company
Schwarz is aleading international retailer with 500,000 employees worldwide in 33 different countries and over 12,900 stores.
The Schwarz Group is building in Barcelona an IT HUB as part of his IT division, responsible for the selection and provision of IT infrastructure, platforms and business applicationsfor all its brands, like Lidl, Kaufland or PreZero.
Go / Go Lang Software Engineer
Apply Now »