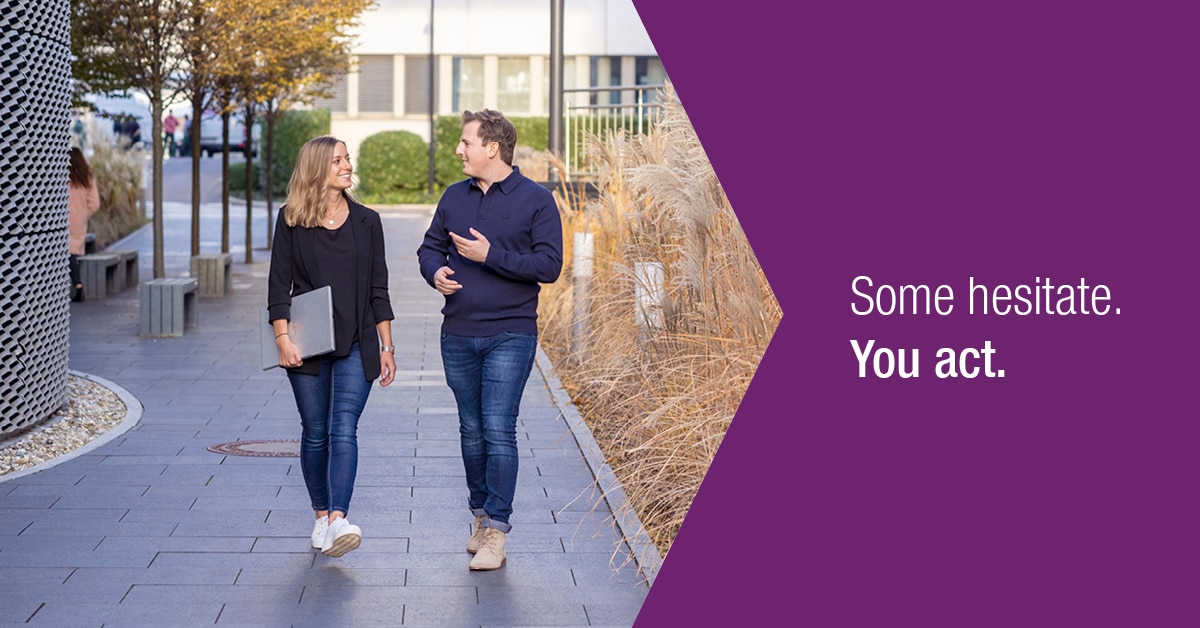 At the Schwarz IT Hub in Barcelona we offer high value IT services for the entire Schwarz Group, which includes Lidl, Kaufland, Schwarz Produktion and PreZero. We develop and implement smart and efficient IT solutions to deliver the best experience for Schwarz Group's global day-to-day business. As a central IT service provider, Schwarz IT is responsible for the selection and provision of IT infrastructure, IT platforms and business applications. By continuously taking into account current technological developments, Schwarz IT identifies innovative options for action. In close cooperation with the departments, Schwarz IT develops professional and efficient IT solutions.
Take advantage of the opportunities to progress your career at the Barcelona location.
Java Software Engineer (Rapid Dev)
Position
As a Java Developer, you will implement creative and future-oriented solution concepts within the Schwarz Group (Lidl, Kaufland, PreZero, Schwarz Production). Your products and solution will improve the life of thousands of colleagues or millions of customers on a daily base. We are looking for someone who is willing to grow, is up to new challenges and a true team player.
Key Responsibilities
Code is your helping hand to simplify the life of your colleagues

Willing to work on a modern tech stack and not afraid to become fullstack in the future.

You think about optimizing of existing code and architecture as a challenge

Your daily routine is all about creating new Software and Interfaces

As well as Optimization, automation and scaling of existing Solutions

Exploring and following relevant technologies is a part of your daily routine

Supporting the team to design well-formed solutions which fits the needs of the customer

You are not afraid to learn new technologies and programming languages

Having as much fun as possible and always willed to learn something new
Your Knowledge and Skills
1+ years of Backend Development in Java

Knowledge in Spring Boot, Micronaut or a similar Framework.

Integration of systems and applications is your passion

Knowledge in creating REST APIs and the use of SQL/NoSQL Databases

Experience in object-oriented design and modeling of software

You know about DevOps topics like Docker, git and have first experience with CI/CD pipelines.

Knowledge in any other programming language can be helpful

You are aware of actual tools and open-source frameworks based in the domain of Java.

Good level of English skills.
Would definitely be really cool
Experience with Design and Architecture Patterns

Experience in microservice-, container- and cloud-architecture & technologies would be desirable

Frontend technologies like JavaScript and TypeScript (currently we work with Vue.JS, Angular or React).

Knowledge in agile development is a plus but not mandatory.
What we offer
You will be part of an international team composed of people from different countries and background where you'll be able to share your experience and knowledge to carry-out teamwork and meet the objectives.
On top of this, as team member of the development area, you'll have a personal follow-up your management team to help you understanding all business-related questions and guide you in your professional career.
We offer a competitive compensation and benefits package.
Java Software Engineer (Rapid Dev)
Apply Now »