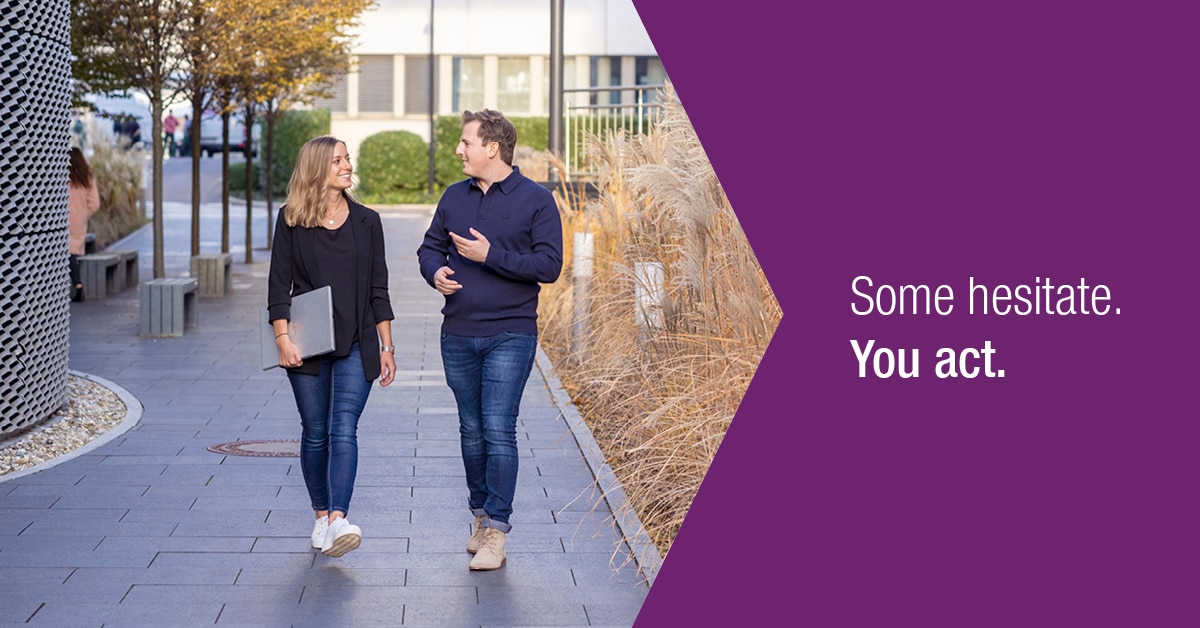 At the Schwarz IT Hub in Barcelona we offer high value IT services for the entire Schwarz Group, which includes Lidl, Kaufland, Schwarz Produktion and PreZero. We develop and implement smart and efficient IT solutions to deliver the best experience for Schwarz Group's global day-to-day business. As a central IT service provider, Schwarz IT is responsible for the selection and provision of IT infrastructure, IT platforms and business applications. By continuously taking into account current technological developments, Schwarz IT identifies innovative options for action. In close cooperation with the departments, Schwarz IT develops professional and efficient IT solutions.
Take advantage of the opportunities to progress your career at the Barcelona location.
Passive IT Junior
We are looking for open-minded colleagues with passion for technology. We offer you diverse and exciting career opportunities in a dynamic work environment that stands for development and progress.
Position
As a junior Passive IT engineer, you will implement creative and future-oriented solution concepts to meet regulatory and technical requirements in a company with 500.000 employees and more than 12.000 locations. The goal is to create efficient processes in our retail business. We are looking for someone who is willing to grow, is up to new challenges and a true team player.
Your Education
Completed degree studies in (business) information technology, electrical engineering or comparable technical qualifications.
Key Responsibilities
Planning and consulting for the introduction of international data center monitoring solutions.

Standardization of data centers and IT room monitoring software and sensors for physical security.

Data centers / server rooms worldwide planning in an international team.

Provide of expert advice on monitoring solutions for data centers to colleagues and companies of the Schwarz Group (temperature, humidity, access control, hazard monitoring, etc.)

Work out standardized & customized solutions to project managers from different countries with regards to passive IT infrastructure topics and concepts.
Required skills
Degree on Engineering (Desired Electronics, Electrical, Automation).

Knowledge on automation.

Solid technical understanding, especially of the Passive IT Infrastructure (UPS, racks, IT cooling technology).

Willing to learn by joining a dynamic team with experts on these topics.

Analytical, goal- & detail-oriented work, as well as ability to work in a team with very good communication skills.

Full English language proficiency is a must.
Desired Skills
1-2 years' experience using industrial monitoring software and automation devices (SCADA, PLC, field sensors).

Knowledge on Industrial communication protocols & networks (Modbus RTU, Modbus TCP/IP, SNMP, Profinet, Profibus).

Knowledge of relevant EN & ISO standards as well as certification options for IT rooms

Knowledge on Datacenter´s monitoring tools (DCIM)

German language is a plus
We are looking for candidates, who
You are characterized by a sense of responsibility and a high level of motivation in relation to new requirements.

You are a team player, enthusiastic, flexible and have an analytical way of working.

Understands complex processes within a retail company.

Are analytical, structured, process-oriented and targeted working method.

Are a strong communicator, have initiative, creativity and diplomatic skills.
What we offer
You will be part of an international team composed of people from different countries and background where you'll be able to share your experience and knowledge to carry-out team work and meet the objectives.
On top of this, as team member of the IT Security area, you'll have a personal follow-up with your management team to help you understanding all business-related questions and guide you in your professional career.
We offer a competitive compensation and benefits package.
Junior Passive IT Engineer
Apply Now »