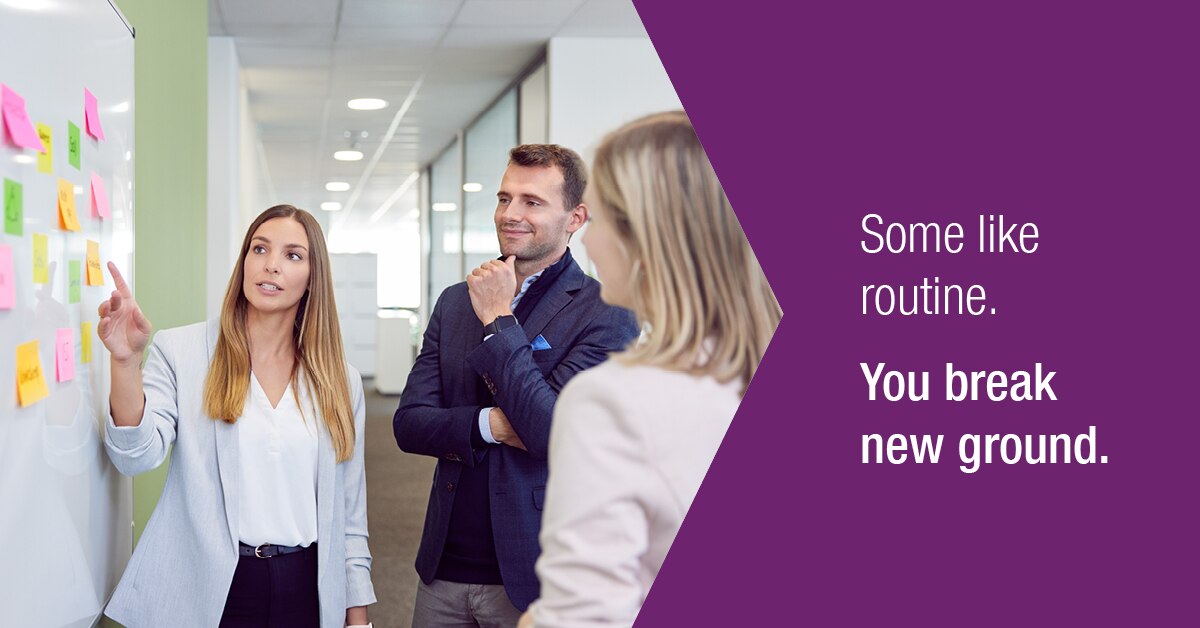 How can we change the world to make marketing both relevant and impactful? With your help! At Schwarz Media Platform, we are on a mission to build Europe's largest and most advanced ad network for retail - a real-life AdTech application with a big impact on consumers, stores, and advertisers. It is based on Europe's largest retail data pool from Europe's No. 1 retailer, Schwarz Group, and cutting-edge technology that understands individual consumer behavior at scale. 
If you are interested in this vision and are excited about how data and machine learning can help us get there, you will love Schwarz Media Platform.
What you'll do:
We are looking for a talented Senior Product Manager (m/f/d) to grow our skilled product management team in order to evolve our platform. You will be given responsibility and autonomy on how best to achieve this objective and collaborate with a cross-functional team of software developers, machine learning engineers, data engineers, and DevOps engineers. This role is crucial to help scale our vision of making marketing more relevant and impactful!
Lead a cross-functional team, including sprint grooming, planning, feature prioritization, and requirement definition
Design product requirements and drive product development with engineering teams
Communicate goals and roadmaps that keep the team and stakeholders aligned
Manage Platform Integrations and (internal and external) APIs
Evaluate new ideas regarding feasibility and time scope
What you'll bring along:
A technical background, preferably with a degree in Computer Science (or a related field)
The ability to clearly and precisely communicate and discuss technical topics
Previous experience as a technical product manager for an enterprise B2B product
Relevant professional experience as a software product manager or similar
A good understanding of how user interfaces and APIs work on an enterprise B2B level
Structured, analytic and autonomous way of working
Experience in requirements engineering 
Fluent English (German language skill is a plus)
2 years work experience in Europe or North America
Eligible to work in Germany or Spain
Knowledge in statistics and KPI-based product testing (is a plus)
Experience building large scale data platforms (including reporting/data science products) (is a plus)
Experience building ML products and/or data ETLs (is a plus)
Experience with AdTech (e.g., AdServers, DMPs, Bidding, ID Graphs) (is a plus)
Our offer to you:
We are a team of technology and industry experts working together to change the fundamentals of retail and advertising with our platform that enables impact-focused advertising that is loved by consumers and brands alike. We believe that disruption in a market like ours is achieved by cutting-edge technology applied to superior business models. We work in small teams with fast feedback loops, which enables us to "get stuff done" and work on challenging problems. We are a remote first company with headquarters in Berlin. Because our team comes from all over the world, our company language is English, (but you might hear the odd German, Russian or Spanish conversation).
At Schwarz Media Platform, we keep the personal togetherness and office environment alive despite remote locations by meeting for virtual coffees, cocktail or game nights every now and then, and also meeting in person at exciting offsite locations across Europe every six weeks. We offer our employees unique learning opportunities and the chance to take on important projects from day one together with:
A highly energetic environment and smart colleagues who will help you accelerate your professional growth
Autonomy to shape your role and significantly impact the company's direction and future
Above market salary and 30 vacation days 
Work as a member of a cross-functional, fully remote product team
Utilize a modern tech-stack: incl. Python, Go, Pytorch, Google Cloud Platform
Senior Product Manager (m/f/d)
Apply Now »